How Do You Define Pop Art?
Curated by Imani Dominique, BlackPOP! explores the interpretation and expression of "pop art" by Black artists in Toronto. Inspired by Hamilton's 1957 letter defining the new era of "Pop Art", BlackPOP! hopes to disrupt and redefine the parameters of this artistic style. 
Running from July 27th to August 21st at stackt market, BlackPOP! brings together Adetona Omokanye, Chawntay Barrett, cozcon, Ehiko Odeh, Imani Dominique, M.Falconer, Moraa Stump, Shane "CARAKTR "Stephens, Sydney Mia Gittens, and TT. The work shared by this array of artists speaks to themes ranging from joy, culture, and identity to justice, celebrity, and commercial consumption. 
BlackPOP! will engage the community through an interactive installation that prompts visitors to share their definitions of "pop art" with the modern art world.  Additionally, BlackPOP! will also host exciting creative activations that create space for local art collectives and artists to share their work and develop their craft. 
By bringing together a variety of emerging and mid-career artists, BlackPOP! hopes to create a colorful, engaging space that encourages the community to re-define "pop art" for themselves."
​​​​​​​
"BlackPOP!" is curated and produced by Imani Dominique Busby and presented with support from Mony Zakhour, Simi Olaniyan, Nathan Henry, Clayonté Gilroy, Nyrie, Sarah Itamah, and Omar Taleb . "BlackPOP!" is sponsored by CryBaby Gallery, Stackt Market, TMU's Student Initiatives Fund, The Society of The Creative School, and Nugs Popcorn.
BlackPOP!  Is located at stackt market on 28 Bathurst St. This exhibition is free with the option to donate towards supporting future exhibitions. The opening event runs from 6-11 PM on July 27th, 2023. Regular hours of operation are from 10 AM- 9 PM EST from July 27th to August 21st. The show will be accessible both physically and digitally through a virtual space walkthrough, alt text, accessible seating, audio descriptions, and image descriptions. The virtual walkthrough will be available on imanidominique.com after July 29th, 2023.  A portion of proceeds from artwork sales will be donated to a charity supporting young artists.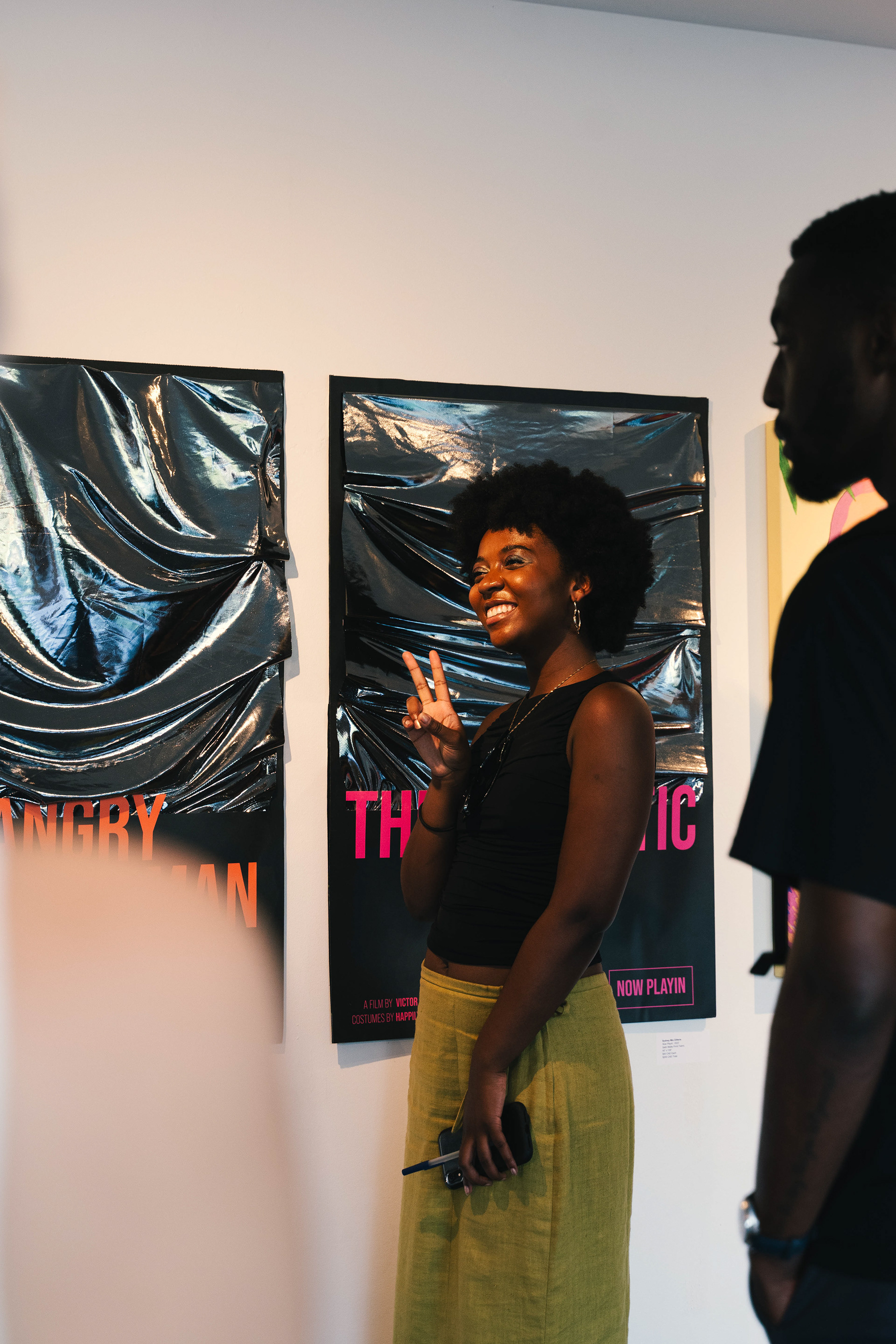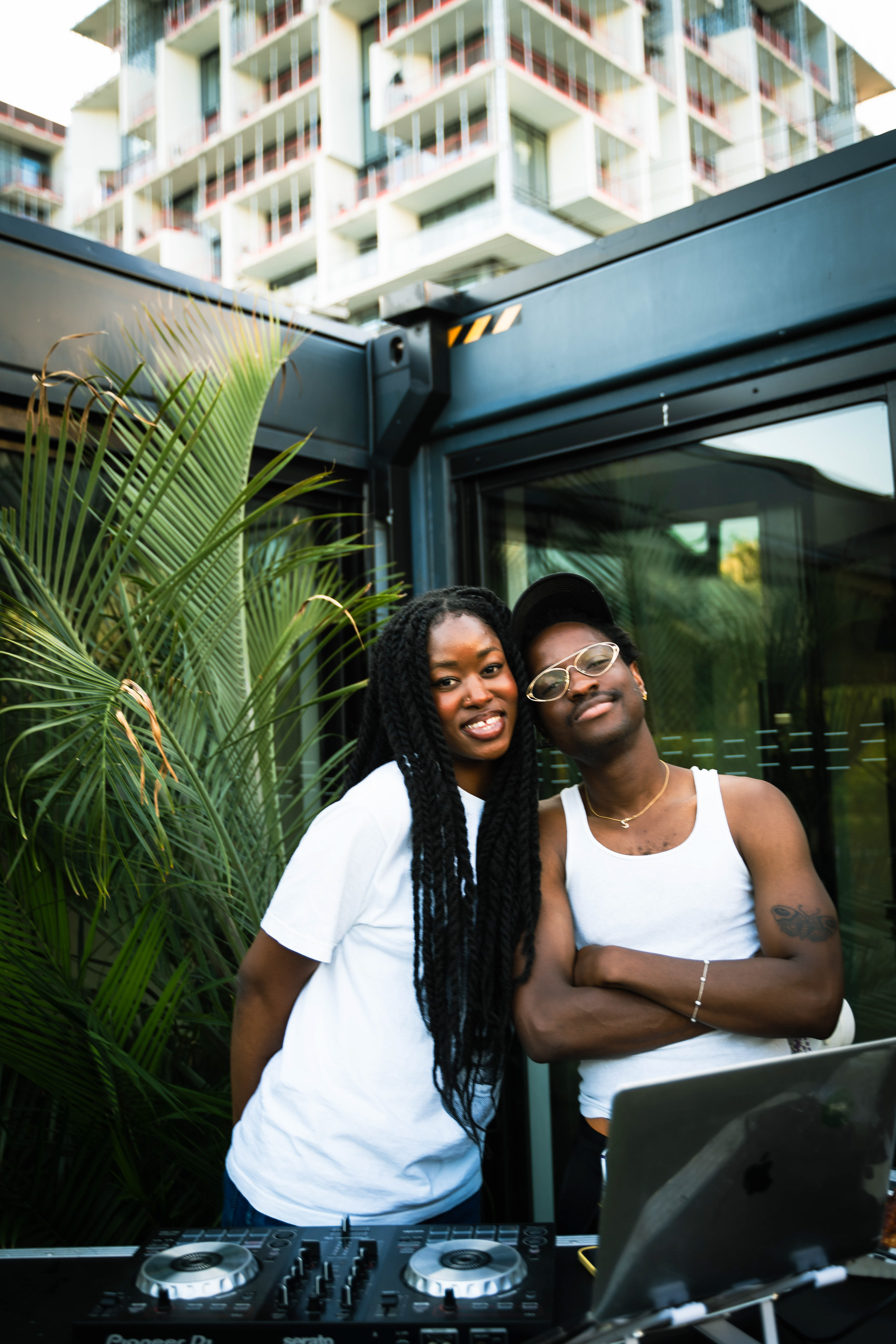 Photography by: Taylor Gale | @taylor.nkiruka
Designed by Imani Edwards | @imni.edwrds
Adetona Omokanye | @adetona_omokanye
Chawntay Barrett | @chawny_
cozcon | @cozcon
Ehiko Odeh | @ehikoo
Imani Dominique | @imani.dominique
 M.Falconer | @melissafalconer
Moraa Stump | @moraastump
Shane "CARAKTR" Stephens | @caraktrart
Sydney Miagittens | @sydneymiagittens
TT | @tioluwan.i
Producer, Curator, Artist Manager, and Sponsorship/ Funding DirectorP
Imani Dominique Busby | @imani.dominique
Creative Activations Coordinator
Simi Olaniyan | @simioluwa_._
Community Installation Fabricator 
Nathan Henry | @huuuez
Marketing Director 
Nyrie | @nyh2o
PR Director 
Omar Taleb | @o.martaleb
Administrative Assistant 
Sarah Itamah | @sarahitamah
Accountant
Clayonté Gilroy