Named after an iconic scene from Spike Lee's film "Do The Right Thing", "Brothers On The Wall" is a celebration of Black representation in pop culture.
Running from August 25th to 30th at Liss Gallery in Yorkville, this group exhibit featured the work of 6 Toronto based creatives: Alicia Reid, Gerda Boateng, Hammed Abimbola Babatunde, Johnathan Ball, Mir Asoh, and Tyler Tabobondung Rushnell. Additionally, Brothers On The Wall features artwork from actor Billy Dee Williams.
Present and past pop culture figures such as Mohammad Ali, Lizzo, Michelle Obama, Wizkid, Missy Elliot, Tyler The Creator, and LeBron James are depicted in unique styles and striking colours. Through these pieces, the artists reimagine these figures through a variety of media including photography, painting, collage, and digital art. 
Brothers On The Wall is for us, by us, and for the culture.
Curated by Imani Dominique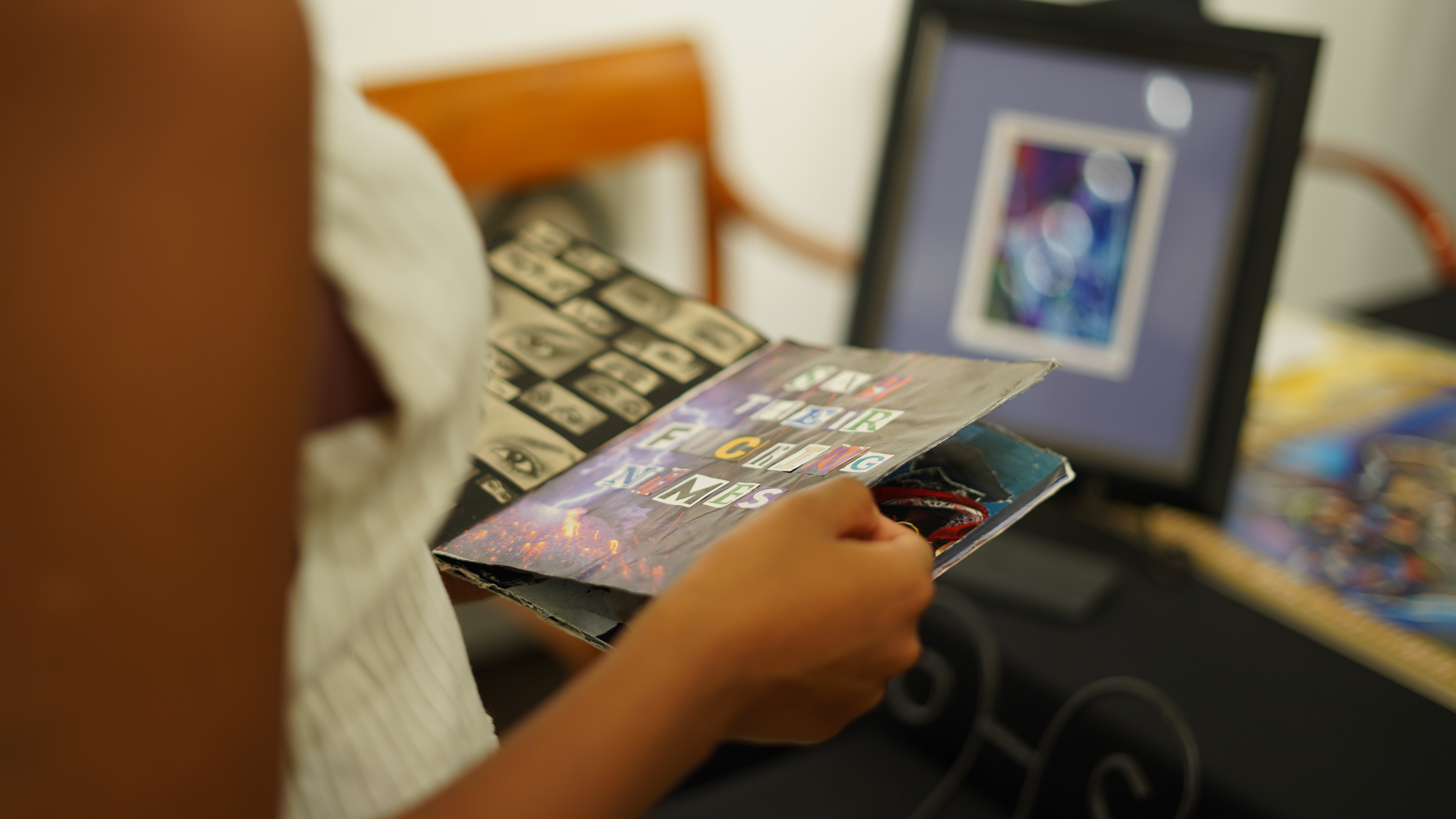 What Does Representation Mean To You?
"A reminder that we exist :)" - anonymous • "Representation is power it's taking control of the narrative!!!" - anonymous • "Representation is GENDER EXPANSIVE" - anonymous • "Seeing someone like myself"- Ty. Tab • "It makes me feel whole, fully seen and acknowledged" - anonymous • "Representation is AGE INCLUSIVE (shoutout to women elders!!!!)" - anonymous • "Inspiring youth" - K.B  • "Representation is being our authentic selves to live FREE 🖤 2 Spirit - anonymous • "Seeing myself in a beautiful light." - anonymous • Our voice, our vision, our worlds as defined and portrayed by US" - anonymous • "Inclusion" - Chelsea • "representation is… JOY + LOVE instead of PROPAGANDA" - anonymous • "It means ppl no longer confused if I'm diff than stereotypes they expect" - anonymous • "To be seen is to be affirmed" - anonymous